Interview with Prof. Dr. Kourosh Vahdati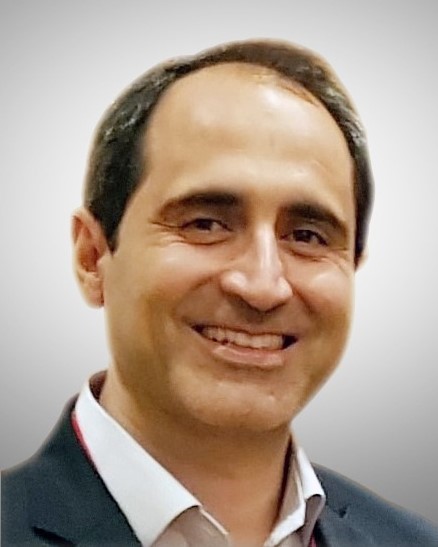 Prof. Dr. Kourosh Vahdati
 For more info about our keynote speakers, click here.
1. As the COVID-19 pandemic has affected countries from all over the world, many people faced issues in terms of both health and food supplies. What is in your opinion, as a food production and agriculture expert, the impact of the current pandemic on horticulture and tree nut crops in general?
Infections, quarantine measures and restrictions have led to the delayed delivery of agricultural inputs, the lack of arrivals of seasonal laborers, the non-harvesting of crops, the accumulation of products, and the disruption of the distribution grid, thereby sometimes causing shortages of products in grocery stores.
The sectors most affected by the lack of a labor force are livestock production, horticulture, planting, harvesting and the processing of crops. As the production of staple crops is highly mechanized in the developed world, it has been less affected by the pandemic than the production of more labor-intensive crops, such as fruit and vegetables, which require larger amounts of human labor.
An accumulation of produce occurred after harvest, so farmers were forced to store their unsold products for a long period, causing a reduction in the quality of vegetables and fruits, as well as an increase in production costs.
According to the Food Service Institute, the foodservice industry in the Netherlands lost €7.1 billion in 2020. The hospitality industry lost 41.5% of its turnover, while supermarkets increased their turnover by €1.8 billion.
2. Eating habits are quite regularly influenced by social media and trends. The raw vegan diet, based on a rather large input of nuts gains more fans by the day. Is it feasible to support such trends in order to sustain the growth of current tree nut crops?
I think yes. several studies have shown changes in consumers' food habits and everyday behavior. For example frozen vegetable sales increased by 25% during the peak of the lockdown and was higher than the year before (+14.6%) after the lockdown.
Nut fruits are among the most important horticultural crops, with production and consumption dramatically increasing due to their high nutritional and economic value. Therefore, the world's nut tree production has increased by 48% over the last 10 years (ca. 4.5 million metric tons). Almond and walnut were the top produced crops, accounting for 31% and 21% of the world share followed by cashews (17%), pistachios (14%), and hazelnuts (12%). The remaining 5% was distributed among pecans, macadamias, Brazil nuts, and pine nuts.
Almonds and walnuts accounted for half of total tree nut estimated consumption worldwide in 2019 (30% and 20%, respectively), followed by cashews and pistachios, which accounted for 18% and 15%, respectively. Estimated Consumption of nut crops per capita (kg/year) has been increased in last decade (INC, 2021).
Therefore, people will consume more nut crops if they get aware of their health benefits.
3. What are, in your opinion, the main issues tree nut farms confront with and what can governments do to better support them?
Technical knowledge of nut tree production has been rapidly increased in line with increasing demand for their production. One of the main issues to cause such extraordinary progress is the use of suitable cultivars and rootstocks and better orchard management to increase yield, cultivate in poor soil and various climates, overcome stresses, and improve their fruit quality. The governments and companies should hire international professional consultants for establishing large scale orchards of nut crops to have profitable orchards. Choosing the best rootstock, cultivar, irrigation system, orchard management increase profitability of the nut trees orchards significantly.
4. If food production and agriculture experts had the power to instantly change three things about our food today, what would those things be and why?
1 - Sustainably improving agricultural productivity using international professional consultants to meet increasing demand.
2 - Ensuring a sustainable natural resource base using modern irrigation systems and environmentally friendly improvement methods.
3 - Extending production of high energetic and low water required foods with long storage life.
5. How can we bring children closer to the field of food nutrition and healthy eating? How would you envision a curriculum including basic principles of food nutrition and healthy eating for school students?
1 - Making mealtimes relaxed and comfortable
2 - Sitting and eating with the children
3 - Talking in positive ways about the healthy foods the children are eating
4 - Encouraging fussy eaters to try new foods
5 - Being a good role model with the foods you eat, and
6 - Teaching the children about healthy eating through discussions, questions, games and activities
7 - Encouraging them to eat breakfast every day. ...
8 - Planning for healthy meals and eating together as a family. ...
9 - Buying and serving more fruits and vegetables (fresh, frozen, or canned). ...
10 - Buying fewer soft drinks and high fat/high calorie snack foods like chips, cookies, and candy.
6. What are, in your opinion, the main advantages of a career in food nutrition and why would you recommend this field to upcoming students?
The world people are facing with several stresses and nutrition problems. Therefore, the people who study this field of study have a better opportunity to find the job to deal with people facing:
1 - The need of a healthy diet
2 - Cultural awareness
3 - Recovery from illnesses
4 - Stress management