To attend the conference, you have to log in on the upper right side. If you don't have an account you can register!
The Rector's Foreword
Welcome to the Twelfth Edition of the International Conference "Agriculture for Life, Life for Agriculture", organized by the University of Agronomic Sciences and Veterinary Medicine of Bucharest between 8th and 10th June 2023.
As the first agricultural school established in 1852, our university has responded to the exigencies of professional training for the development of Romanian agriculture, despite times of hardship. Last year's conference stands proof that our university remains a standard of certainty in a world full of unknown. Unlike most events from the previous year, that have been either postponed or canceled altogether, "Agriculture for Life, Life for Agriculture" was moved into the online environment. With a one of kind platform and discussion space, authors have been given the possibility to present their articles and also network during the two conference days. Moreover, both the articles and plenary sessions are still accessible to everyone with a registered account, free of charge on the 2023 A4LIFE Conference Website. The articles published after the conference are also available, free of charge, here: https://agricultureforlife.usamv.ro/index.php/publications.
Facing the current challenges of society and primarily dedicated to the life sciences, University of Agronomic Sciences and Veterinary Medicine of Bucharest is oriented towards the integrated approach to the economic, social and environmental realities. True to its mission, our university aims to gather together researchers, students and professionals from agriculture and industry every year, in order to share the results of their scientific research, innovative ideas and practical experience related to agriculture, life and the environment. The 2023 Edition of our Conference shows the level of innovation embedded in our approach towards education and research.
We believe that agriculture is life, science and art and hope that the international community of researchers concerned with life sciences will find in our conference the opportunity to identify solutions that can contribute to the sustainable development of our planet. Furthermore, we hope you award us your confidence once again and trust that we can deliver an unforgettable academic event.
We invite you to celebrate together the joy of this event!
On behalf of the organizing committee,
Sorin-Mihai CÎMPEANU
Rector of USAMV of Bucharest
Day 2 Conference Program (TBA)
Day 3 Conference Program (TBA)
Bucharest at a Glance
Known for its wide, tree-lined boulevards, glorious Belle Époque buildings and a reputation for the high life (which in the 1900s earned its nickname of "Little Paris"), Bucharest, Romania's largest city and capital, is today a fascinating vibrant metropolis. Visitors can discover accents of modernism with traces of history in the architecture of palaces, public buildings and hotels.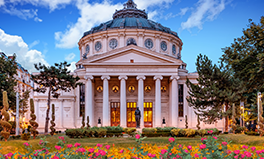 Str. Franklin 1, Bucharest

+40213156875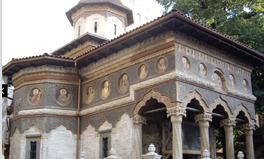 Str. Stavropoleos nr.4 Bucharest

+40213134747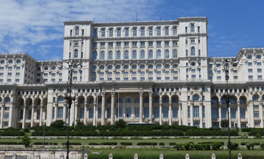 Izvor St. 2-4, Bucharest

+40214141420

Address
59 Mărăști Blvd., Sector 1, Postal Code 011464, Bucharest, Romania

Email
This email address is being protected from spambots. You need JavaScript enabled to view it.

Website